Diversity & Inclusion
Your identity is unique
Just as our own business culture encourages individual personality, you can be sure that BLT will celebrate your difference and is fully committed to promoting the benefits of employing difference.
For our clients to secure the most talented professionals and for their businesses to thrive they need to attract difference. We are constantly on the look-out for ways to expand our network, enabling our clients to access as diverse a cross-section of society as possible when hiring.
It's not just words with us, either.
Indirect Tax Women's Network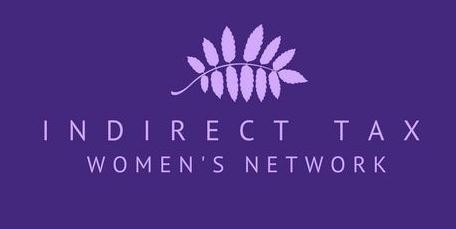 BLT manages Indirect Tax Women's Network groups, which are organised and led by Liz Watt via her business Liz Watt Coaching. Liz is well-known in Indirect Tax circles as the former MD of BLT.
Established in 2017, the network goes from strength to strength and provides a warm and welcoming environment to discuss relevant issues in a safe, supportive and collaborative environment. It is an opportunity to take time to plan, reflect and learn, gaining confidence through sharing ideas and experiences.
Membership is by invitation or application, and an annual membership fee applies.
A mixture of in-person and virtual sessions are held quarterly, where you'll get to hear from a speaker, with plenty of time to chat, network and get to know other members. The topics focus on personal development, with sessions over the last year including authentic communication; the power of sharing our stories; navigating 'overwhelm'; difficult conversations; understanding the menopause; and mental health and well-being.
Inspired by the stories of Successful Women who work in Indirect Tax?
Have a read of the BLT interviews with some great role models for the next generation of specialists:
Kendra Hann, Alison Hone, Julie Park, Heather Catlin, Liz Maher, Astrid Krause, Audrey Fearing, Abi Briggs, Liza Drew, Ela Choina, Rosie Higgins, Wendy Andrews, Gill Hunter
Introduction to an experienced Executive Coach
You may be interested in Liz's Executive Coaching services more generally, and we'd be happy to introduce you. Liz works with individuals and businesses at career 'points of change', providing a confidential and secure space to discuss a whole host of issues that support the Diversity & Inclusion agenda. Liz can help you in a whole host of scenarios, whether it be managing work/life balance; defining your personal brand and impact; return to work coaching post parental leave; dealing with fears/concerns around commercial imperatives; helping you deal with a new reality post illness; retirement coaching amongst many other topics.
To find out more about the Indirect Tax Women's Network, engaging an Executive Coach; or indeed with any additional ideas about how BLT could help support and encourage diversity and inclusion within our fields of specialisation, Indirect Tax and Management Consulting, please do get in touch with us at team@blt.co.uk – we'd love to hear from you.